Frequently asked questions
Affordable
Pit Crew
---
No pit crew are required. The car is simple enough for one person to run at a track day.
---
Trailer
---
A custom built trailer is available for the X1 Hyper Racer. It is designed to carry the X1 and a spare set of tyres and fuel containers. It has a unique ' one person' winch system for loading and unloading the X1. The foot print of the trailer is smaller than the X1 and the draw bar is removable. This means the X1 can be stored on the trailer between races. The X1 sits on the trailer at working height making maintenance a breeze. Due to the X1 and trailers light weight, the rig can be towed behind a standard family car.
---
Running Costs
---
Running costs are minimal. The biggest cost for any racing driver is tyres. The X1 Hyper Racer keeps this cost to a minimum because of it's light weight. If you are doing fun trackdays, one set of tyres scan do 6 or more track days. At $1,800 a set, it works out at $300/day. Other cost will include standard pump fuel for the race car (40 litres will suffice for a regular race meeting), oil, chain lube and entry fees. Under normal use the engine should do 5 race seasons between re-builds. Depending on whether you give us the car or just the engine, a re-build costs around $2000. Consumables per race meeting as follows (AUD prices); $300 Tyres (set) $60 Fuel 20 litres $20 Oil change Entry fees Long term maintenance $2000 Engine rebuild at - every 5 seasons of racing $100 Drive chain once a year. $300 for brake pads every 5 years.
---
Car set-up
---
PRO RACER. The X1 Hyper Racer has been designed as a 'Wash and Race" product. With that objective in mind, the X1 is primarily a simple device. The Suzuki Hayabusa engine is bullet proof. The shocks are OHLINS and are also bullet proof. Front and rear spring rates are fixed. The gear and sprocket ratio is fixed. Brake bias is cockpit adjustable. Both front and rear wheels are adjustable for camber and tow and the front for caster. Sway bars front and rear are adjustable, as is ride height. Wings front and rear are adjustable.
---
---
Fast
Chassis without motor
---
We provide the X1 Hyper Racer 'ready to race' - either with or without engine. See Price - Specification page.
---
Kits
---
We do not supply the X1 as a kit.
---
Modifications
---
Yes - you can modify your Hyper. However our Hyper Racer components have not been designed to work with any non Hyper Racer product/components. Hyper Racer accepts no responsibility of any kind, for the integrity and or safety of any Hyper Racer or the Hyper Racer components fitted, if the car has been fitted with non Hyper Racer parts. It is your responsibility to ensure that all the components used in your racing car - including any Hyper Racer components modified or not - are capable of providing the operator with a structurally sound and safe racing car.
---
How fast
---
The modified X1S-280 will challenge for outright lap records on any track. The standard X1-195 will crush cars competing in the Australian Prototype Series.
The lap record at Winton Motor Raceway Australia is a 1:18.9 set by a WOLF GB08.
The X1-195 laps all day at 1:18.2.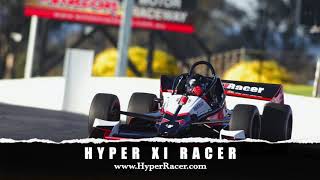 ---
Engines
---
Chassis suits any motorcycle engine with electric start. Turn key X1's are supplied with a second hand Suzuki GSXR 1340 4-stroke engine.
---
Chassis
---
4130 Chrome-moly.
Hyper Racer has a wealth of experience in the use of Chrome-moly, having built over 600 race chassis using 4130 tube.
Chrome-moly was introduced mid-way through the last century and has been the material of choice for leading race car and aircraft manufactures of the modern era. Modern F/Fords are built of chrome-moly. Prior to the 'composite materials' era, tube fabricated chassis and suspension components on F1 and Indy cars were built using Chrome-moly. Modern space frame aircraft, including aerobatic aircraft such as the Pitts Special and the stunning Red Bull Air Race Zivko Edge 540, are built with Chrome-moly.
Despite the proven performance superiority and durability of Chrome-moly, some amateur race car builders still use mild steel to build their race car chassis. This is either because they lack the relevant technical knowledge, or worse, are on a money saving exercise at the expense of the drivers safety.
---
Will I fit
---
The X1 cockpit will accommodate drivers from 160cm (5'2" ) to 190cm (6'2") and up to 110 kgs (240lbs). The cockpit controls are fully adjustable. The pedals are mounted on a sliding pedal tray and the steering is adjustable both vertically and longitudinally.
---
Race series
---
The X1 Hyper Racer complies with the FIA Formula Libre Technical Specifications and can compete in any series or event that caters for Formula Libre, such as Open Class Racing, Time Attack, Hillclimb, Super Sprints and general Track Days.

Formula Libre (also known as "Formule Libre") is a set of rules allowing a wide variety of types, ages and makes of purpose-built racing cars to compete "head to head". The name translates to "Free Formula" – in Formula Libre races the only regulations typically govern basics such as safety equipment. The concept is arguably the oldest in motor racing

Racing purists have come to embrace Formula Libre as an alternative to the increasing preponderance of spec racing series, and many of competitors' vehicles are cars orphaned by discontinued spec series.

The X1 Hyper Racer has been designed to provide maximum performance at an affordable price. The X1 Hyper Racer complies with FIA safety standards and more. However as Formula Libre is a free formula, we have taken the best race design concepts of the last 40 years and combined these ideas with the latest technology and marerials, to built an incredibly light, full-on ground effects, race weapon. This is a car that, at many tracks, will be able to challenge for the outright lap records. In Australia the X1 Hyper Racer can race in the Prototype Series against cars like the Wolf, Radical, Stohr, West, etc.
---
Test drives
---
We do not offer test drives.
---
Lap times
---
AUSTRALIAN TRACKS Winton - Long 1:18.2
---
---
X1 Hyper Racer
Designers
---
The DREAM TEAM - where the designers and engineers are the same people. Meet son and father designers, Dean and Jon Crooke.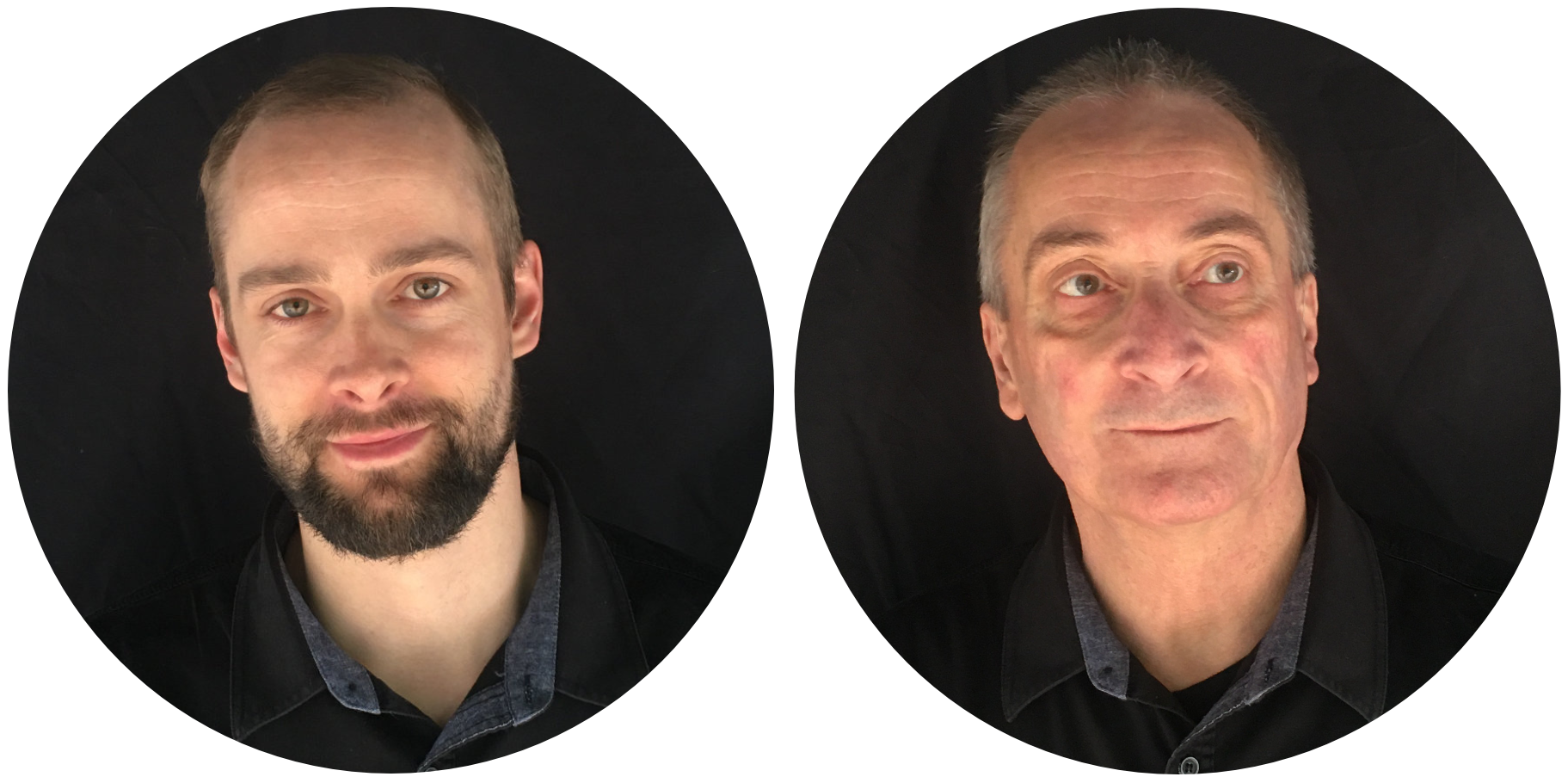 Hyper Racer Design and Prototype Construction Team Design Concept Design Jon Crooke and Dean Crooke Computer Aided Design - Dean Crooke and Jon Crooke Engineering Design - Dean Crooke and Jon Crooke
Styling Design - Jon Crooke , Dean Crooke and Johannes Collopy Aerodynamic Design - Jon Crooke and Dean Crooke Prototype Construction Engineering Construction Jigs / Welding / Machining / Fabricating - Dean Crooke Body and Wings Pattern Making / Plug-Buck Fabrication - Jon Crooke Body Part Moulds - Dean Crooke and Jon Crooke Composite Body Parts - Dean Crooke Electronics - Dean Crooke Graphics - Jon Crooke Development Drivers - Dean Crooke and Jon Crooke A successful car design is comprised of two major elements - form and function.

The design stylist's responsibility is the form of the car, while the function of the car is the responsibility of the design engineer. Neither form nor function presides over the other - they are co-dependent. The world of race car designer and engineer is a complicated one and many disciplines must be mastered before a successful outcome can be achieved.

For the design stylist there are the disciplines of aerodynamics, safety, component packaging, ergonomics and aesthetics.

In the discipline of chassis dynamics the design engineer must consider, amongst other things, chassis rigidity, wheelbase, front and rear track, suspension pick-up points, suspension travel, weight bias, ride height, roll centres, anti dive, anti roll, wishbone length, camber, caster, KPI, tow, Ackerman, scrub radius, spring rates, shock damping, bump stops, bell crank ratios, shock linkages and steering ratio.

From the public's perspective, in the early days of the new cars life, the design stylists contribution is the most influential part of the equation. A soundly engineered but ugly car will not sell, whereas a poorly engineered but good looking car will, until its mechanical inadequacies are revealed.

So the goal is the design of a breathtakingly beautiful AND brilliantly engineered car ... well that's the dream.

Automotive design is essentially the process of creating an object - or a related group of objects - be it a headlight, a piston or an entire car. In almost every area the design stylist and the design engineer must work closely together. In the case of a headlight for example, the design engineer must produce a headlight that conforms to a strict set of lighting criteria - the function - and the design stylist must integrate the shape of the headlight into the overall design theme of the car - the form. Each design team must consult the other throughout the entire process. This consulting process, more often than not, is fraught with danger. A design engineer who has run out of ideas and cannot re-design his component packaging in line with the stylists design, can leave the design stylist nowhere to go and vice versa.

In most car companies the conceptual designer(s) envision a vehicle and the engineers then provide a basic structure while the stylists work the proportions around that structure. From the stylists point of view, great car design is a synergy between proportion, the surfaces and the graphics. The engineers foundation chassis can, in many cases, adversely compromise the stylists work and the finished vehicles design. So it is important that in the early design stages the engineers and stylists work together to arrive at a base package that addresses the brief. At this point the proportions and hard points are established and the stylists then work the surfaces and graphics around that structure.

And what if the design engineers and the design stylists were the same people?

Dean and Jon Crooke are just that - both design engineers and design stylists - and 'pro' race car drivers. This unique design pair are able to simultaneously engineer, style and test drive a car along its journey from concept to race car.

It's rare that a car design makes the journey from sketch pad to showroom without its essential essence in some way being diluted. The design journey of the X1 Hyper Racer has been the antithesis of the traditional process, with the final product design exceeding all expectations. The result is a motor vehicle that exceeds all its engineering and performance goals and looks even better than the original design concept. A breakthrough design that is fast and affordable.
---
X1 Hyper Racer
---
The X1 Hyper Racer is a very light, very fast open wheel ground effects racing car. ​ The X1 is powered by a 195hp GSX1340R or a modified 280hp GSX1500RS superbike engine. The X1 weighs 390kgs dry. The X1 is very affordable to buy and run.
---
---
Buy
How to purchase
---
Our cars are built to order. Currently dispatch is 12 months from order. We do not carry stock. It is important that your total funding for the order is in place prior to ordering, and is immediately available for progress and final payments throughout the build, as failure to pay any payment on time will result in cancellation of the order and no refund of monies already paid.
---
Where can I buy
---
You can order a car or cars directly from the factory in Melbourne, Australia. We do not sell cars through distributors, agents or retailers. We are a 'factory direct to customer' business.
---
Prices
---
Prices can be found on this website here.
---
Shipping
---
For shipping outside Australia allow approx $2500 for crate, packing and sea-freight. For shipping in Australia POA. Prices above are subject to adjustment (depending on destination) at time of official quotation. Customer is responsible for all shipping costs - factory to customers door - including insurance, all taxes and duties and all and any other charges. We arrange the shipping logistics on behalf of the customer. We crate the car. Goods to be picked up from factory by you or your shipper. Goods paid for in full prior to dispatch from our factory.
---
Availability
---
Our cars are built to order. Currently dispatch is 12 months from order.
---
---
Background image by Niko French Media.